My Mission
I believe in a world where you have total freedom to be your true self, to experiment and express yourself without fear or judgement. To live your life on your terms and be the best version of yourself. I created Soul Focus to help inspire, give focus and guidance throughout your life's journey, as you walk your own unique path. My guides, planners and journals help you to create harmony and fulfilment in all areas of life. They are an expansion of you, a reflection of you and carry all your dreams, thoughts, feelings and emotions inside of them. Use them to create the life that you want, the life that you deserve. To create empowering daily rituals and habits, express your creativity, set goals and make action plans, as well as organise and schedule your everyday life with intention and ease.
Goddess Guide
A life-changing life planner that leads you down a pathway of self-discovery and self–awareness to awaken your inner Goddess. Guiding you on your own unique and personal journey to a place where your dreams become your reality.
Shop Now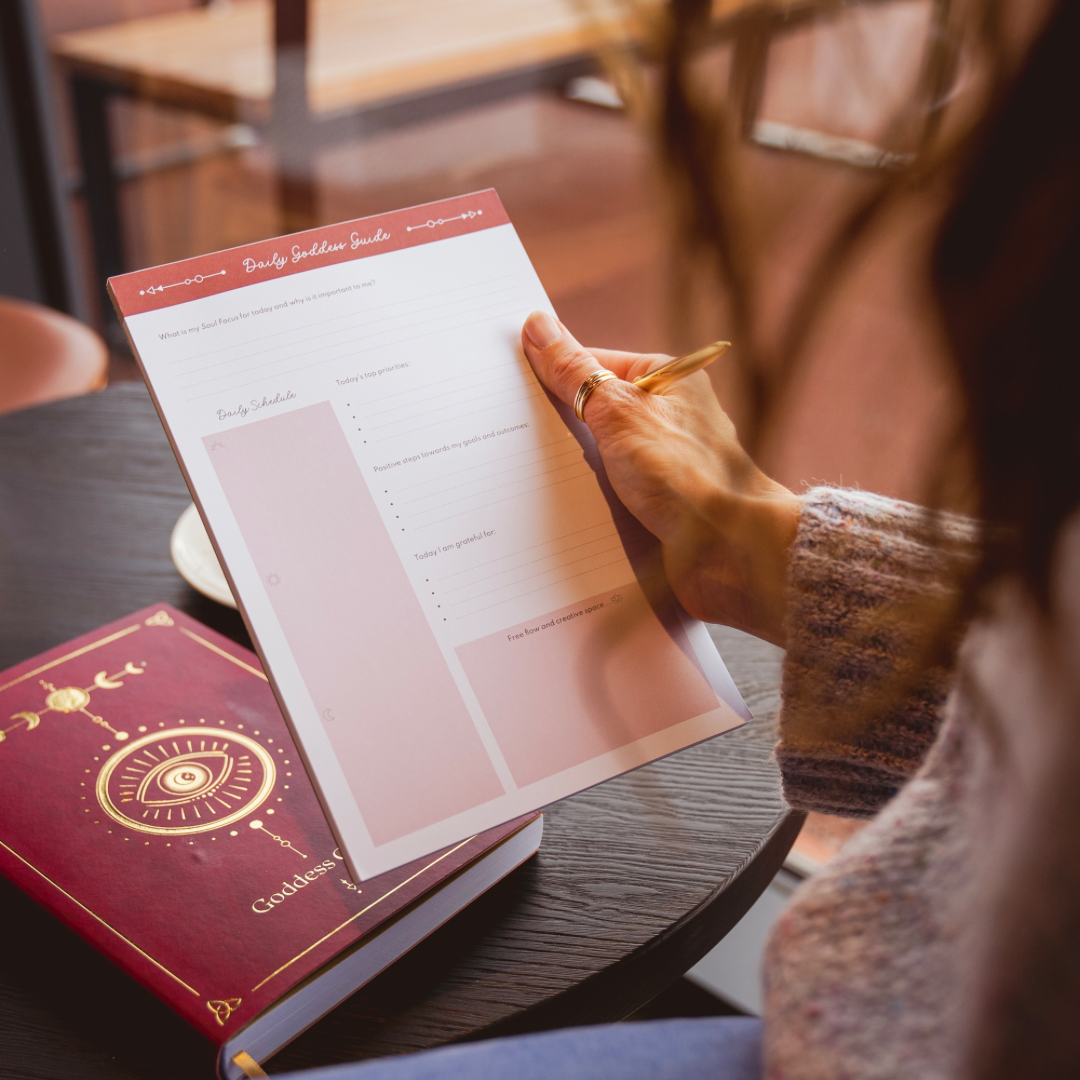 Daily Goddess Guide
Use The Daily Goddess Guide to create positive steps towards your desired goals and outcomes, as well as schedule and organise your everyday life with intention and ease.
SHOP NOW